Asian Development Bank (ADB) field visit to Five Pilot Project Areas TA 9928 REG: Developing Innovative Community-Based Long-Term Care Systems and Services
Monday, 05/12/2022Yogyakarta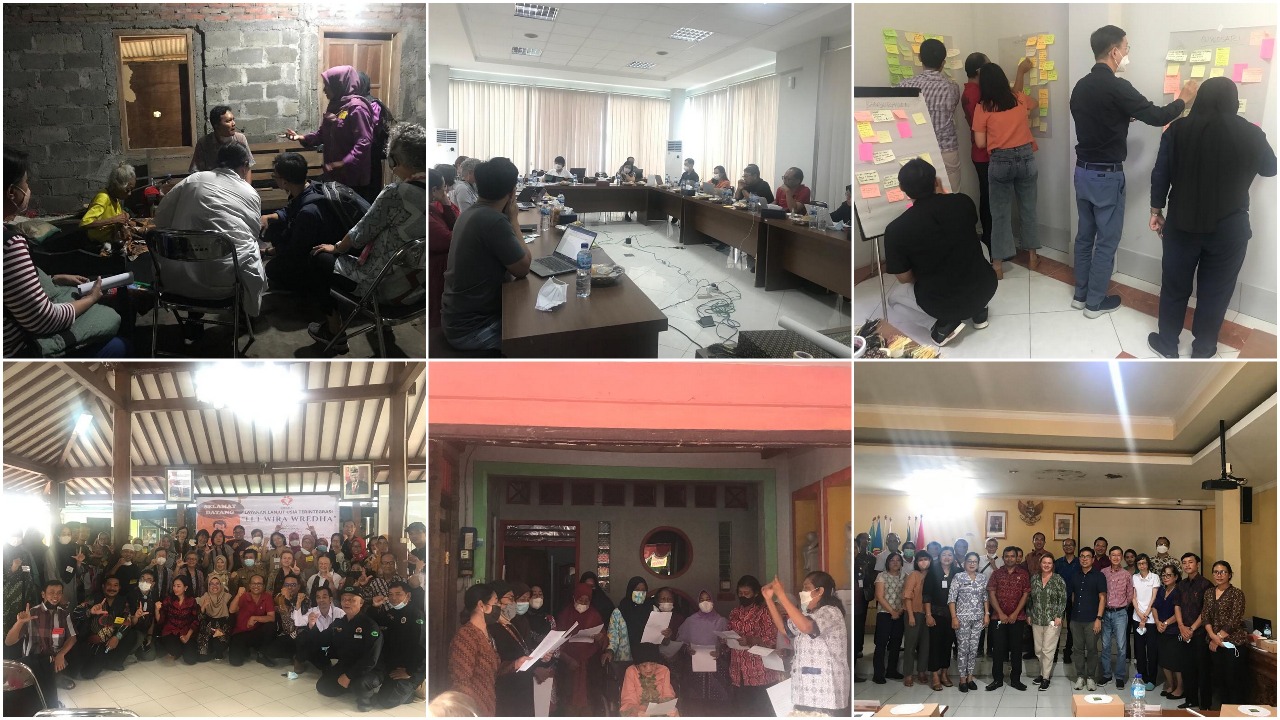 Bappenas in carrying out the Pilot for Establishment of Long Term Care Services and Systems, received technical support (Technical Assistant—TA) from the Asian Development Bank (ADB). In November 2022, the Asian Development Bank conducted a series of field visits to the five pilot project areas of TA 9928 REG: Developing Innovative Community-Based Long-Term Care Systems and Services. After more than two and a half years of providing online implementation training, meetings and mentoring, the ADB team had the opportunity to meet face-to-face with all Community Care Hub (CCH) teams. In a marathon, the ADB Team met with the CCH team from Melinggih (Gianyar) and Pedungan (Denpasar City) in Bali Province as well as Banyuraden (Sleman), Guwosari (Bantul) and Wirogunan (Yogyakarta City) in D.I Yogyakarta Province. The meeting started at Melinggih on November 15 2022 and continued the next day at Pedungan. Then on 18 November ADB continued its visit to Banyuraden and Guwosari and closed the series of field visits on 21 November 2022 by visiting Wirogunan.
During this meeting, SurveyMETER, which coordinated the pilot implementation in five locations, had the opportunity to guide discussions with stakeholders from each area such as the local village/lurah, Puskesmas, PKK, elderly Posyandu and other elderly services. Topics such as the success of CCH, service delivery from CCH and hopes for 2023 are quite interesting things to discuss among them. In addition, the ADB team also held in-depth discussions with the Community Care Hub team to explore each other's understanding of care and support programs for the elderly. At each meeting, the ADB team visited a variety of active elderly activities. Starting from yoga, creative economy, brain exercises, to making traditional herbal medicine. In addition to observing the activities of active elderly people, they also had the opportunity to visit bedridden elderly or in the category of vulnerable elderly level 3. Visits to the elderly give them a better understanding of what is already going well and which areas need further support.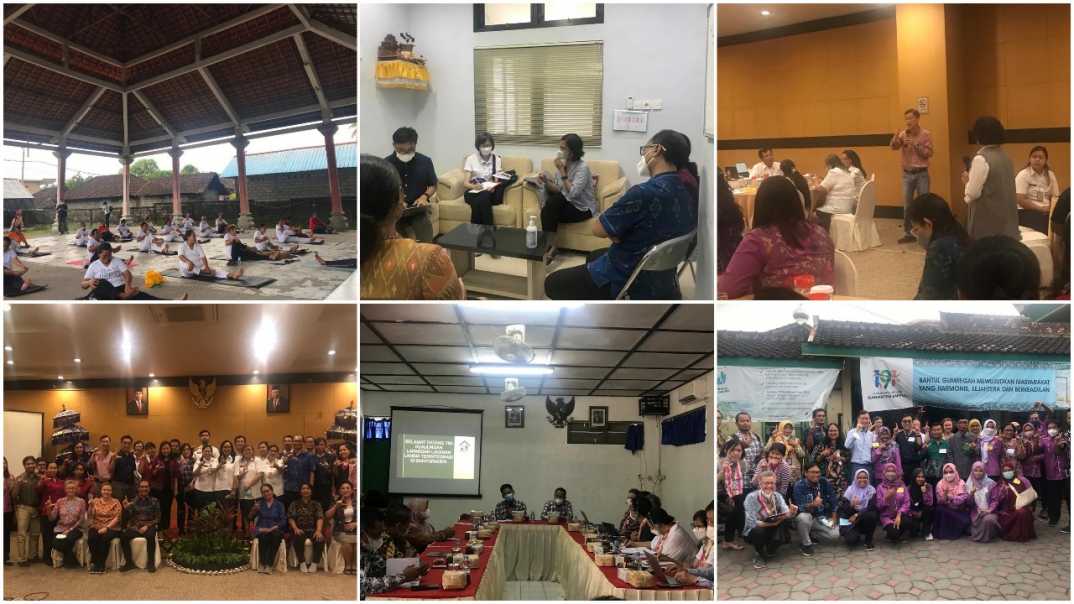 During the visit, the ADB team also held a one-and-a-half-day workshop with national and international consultants from the Community Care Hub. Taking place at the SurveyMETER office on 19-20 November 2022, this event became a long overdue in-depth discussion event for national/international consultants and ADB. The results concluded in the workshop are expected to facilitate and make easier for Community Care Hub services in the future.
This brief but quite profound meeting is a concrete manifestation of the seriousness of Bappenas, ADB, SurveyMETER and national/international consultants in dealing with the problems of the elderly in Indonesia. Aging is an unavoidable process. Aging in a comfortable place and safe community regardless of income level or ability is the hope of a quality life that is coveted by the elderly.